Doctor Fun Cartoons for April 16 through 20, 2001
Each cartoon is a 640x480 pixel, 24-bit color JPEG file, approximately 100K in size. Click on the thumbnail or text to download the cartoons.

Home, Archive, Previous Week, Next Week,
---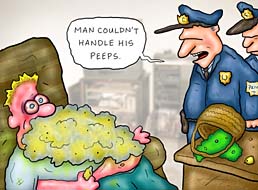 2001/04/16
Easter, the day after

---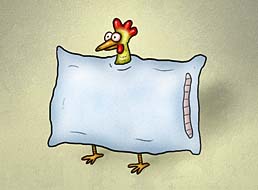 2001/04/17
One sick chicken
---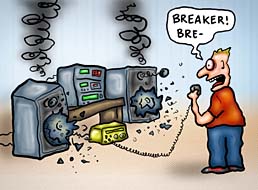 2001/04/18
Every week somebody finds an old CB radio, and hooks it up to their stereo.
---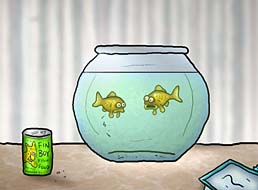 2001/04/19
"I always hold it until just before he changes the water in the bowl."
---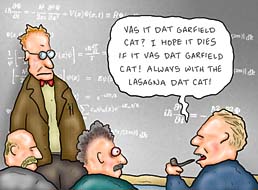 2001/04/20
Once again Niels Bohr interrupted Schrödinger's lecture with his inane comments.
---
Previous Week,
Next Week,
Information About Doctor Fun, The ibiblio Home Page
---
These pages maintained, and contents copyrighted, by David Farley, d-farley@ibiblio.org