Doctor Fun Cartoons for April 9 through 13, 2001
Each cartoon is a 640x480 pixel, 24-bit color JPEG file, approximately 100K in size. Click on the thumbnail or text to download the cartoons.

Home, Archive, Previous Week, Next Week,
---

2001/04/09
So what are all those former dotcommers doing now?

---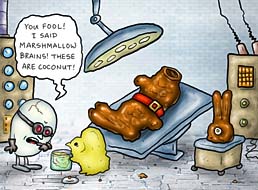 2001/04/10
Doctor Eggenstein and Peepor continued to hatch outrageous experiments
---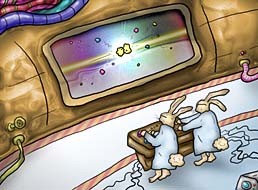 2001/04/11
Bunny researchers at the High Energy Candy Collider generate exotic short-lived isotopes of Peeponium.
---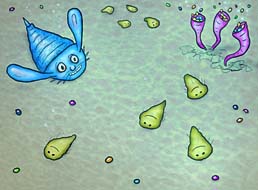 2001/04/12
An Easter Eurypterid approaches a flock of Trilopeeps in the shallows of the Silurian Sea.
---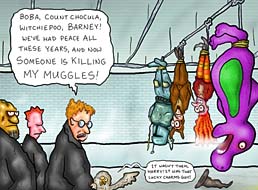 2001/04/13
Harry Potter and The Long Good Friday
---
Previous Week,
Next Week,
Information About Doctor Fun, The ibiblio Home Page
---
These pages maintained, and contents copyrighted, by David Farley, d-farley@ibiblio.org