Doctor Fun Cartoons for June 11 through 15, 2001
Each cartoon is a 640x480 pixel, 24-bit color JPEG file, approximately 100K in size. Click on the thumbnail or text to download the cartoons.

Home, Archive, Previous Week, Next Week,
---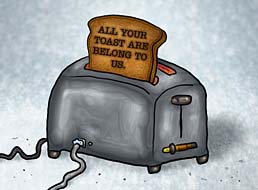 2001/06/11
Toaster crackers

---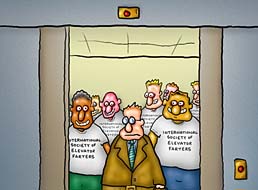 2001/06/12
The doors began to close, and Vern realized that in running to catch this particular elevator, he had made a terrible, terrible mistake.
---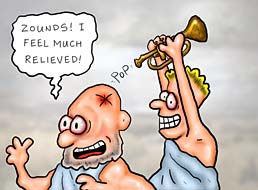 2001/06/13
Young Androcles pulls a horn from his pa.
---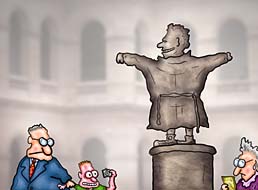 2001/06/14
Lord Elgin's Marbles
---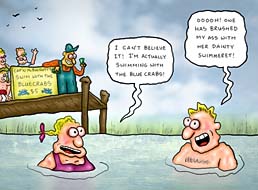 2001/06/15
It was only a matter of time until someone got pinched and shut down Maryland's most popular summertime cottage industry.
---
Previous Week,
Next Week,
Information About Doctor Fun, The ibiblio Home Page
---
These pages maintained, and contents copyrighted, by David Farley, d-farley@ibiblio.org