Doctor Fun Cartoons for June 18 through 22, 2001
Each cartoon is a 640x480 pixel, 24-bit color JPEG file, approximately 100K in size. Click on the thumbnail or text to download the cartoons.

Home, Archive, Previous Week, Next Week,
---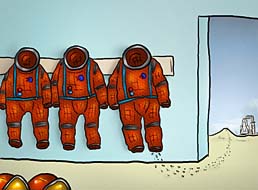 2001/06/18
NASA's unplanned fire ant-in-space program

---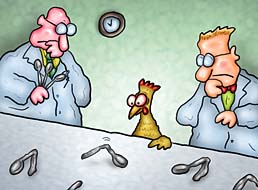 2001/06/19
The hours dragged on into the night. Clearly this was no ordinary chicken.
---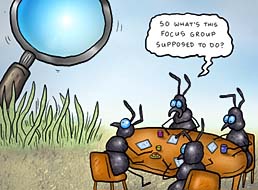 2001/06/20
Ant management seminars
---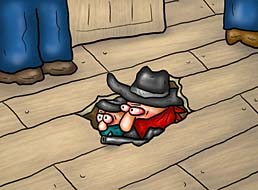 2001/06/21
Yet another frontier bank was about to lose its deposits to the infamous "Hole-in-the-Floor" gang.
---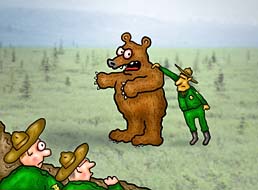 2001/06/22
After Ranger Spock's demo of his "Vulcan Grizzly Pinch", the other rangers hurried on back to the tranquilizer darts.
---
Previous Week,
Next Week,
Information About Doctor Fun, The ibiblio Home Page
---
These pages maintained, and contents copyrighted, by David Farley, d-farley@ibiblio.org