Doctor Fun Cartoons for June 25 through 29, 2001
Each cartoon is a 640x480 pixel, 24-bit color JPEG file, approximately 100K in size. Click on the thumbnail or text to download the cartoons.

Home, Archive, Previous Week, Next Week,
---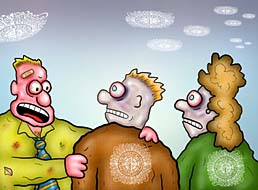 2001/06/25
"Wake up, people! Can't you see you're part of a giant collective doily?"

---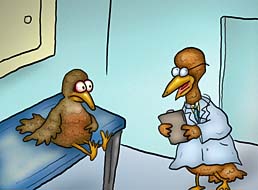 2001/06/26
"It's a good thing you got to us early. You've got worms."
---

2001/06/27
Yet another visit from the Paper-Towel-In-The-Mens-Room-Door Fairy
---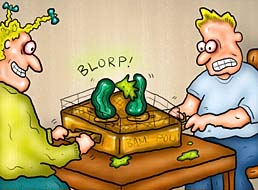 2001/06/28
Budding marine biologists enjoy round after round of Rock-Em, Sock-Em Sea Cucumbers.
---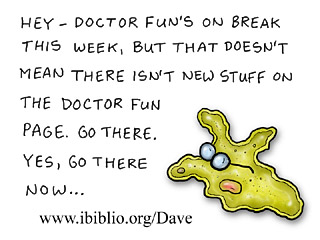 2001/06/29

---
Previous Week,
Next Week,
Information About Doctor Fun, The ibiblio Home Page
---
These pages maintained, and contents copyrighted, by David Farley, d-farley@ibiblio.org