Doctor Fun Cartoons for August 13 through 17, 2001
Each cartoon is a 640x480 pixel, 24-bit color JPEG file, approximately 100K in size. Click on the thumbnail or text to download the cartoons.

Home, Archive, Previous Week, Next Week,
---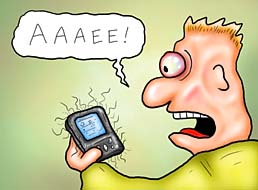 2001/08/13
The horrid price of looking at porn on your Palm

---
---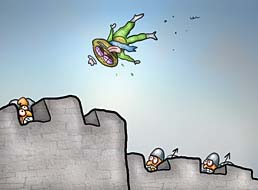 2001/08/14
In a last, deperate effort to force an end to a siege, attackers often resorted to flinging the decaying carcasses of Sid and Marty Krofft characters over the castle walls.
---
---

2001/08/15
Chaos erupts when a German exchange student inadvertently flashes the Mentos sign at the Milk Duds Gang.
---
---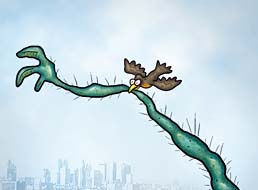 2001/08/16
The end of Mothra
---
---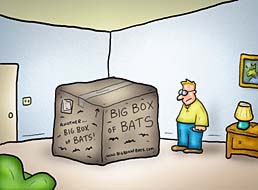 2001/08/17
In retrospect, Leon realized he shouldn't have opened the box indoors.
---
Previous Week,
Next Week,
Information About Doctor Fun, The ibiblio Home Page
---
These pages maintained, and contents copyrighted, by David Farley, d-farley@ibiblio.org