Doctor Fun Cartoons for August 20 through 24, 2001
Each cartoon is a 640x480 pixel, 24-bit color JPEG file, approximately 100K in size. Click on the thumbnail or text to download the cartoons.

Home, Archive, Previous Week, Next Week,
---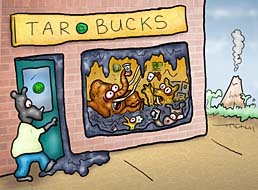 2001/08/20
Rancho La Brea business district, Pleistocene Era

---
---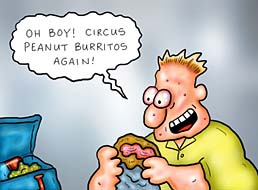 2001/08/21
Signs of less-than-stellar parenting
---
---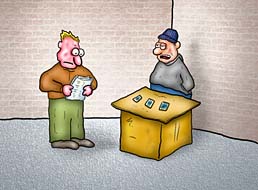 2001/08/22
"Please read the prospectus carefully."
---
---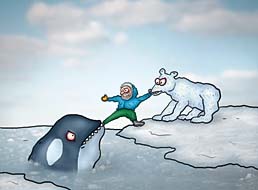 2001/08/23
After wandering the Arctic icefloes in solitude, for one brief, happy moment, Larry felt wanted.
---
---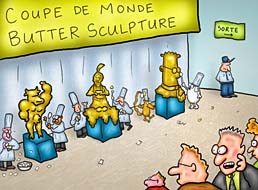 2001/08/24
"I'm betting on the spread."
---
Previous Week,
Next Week,
Information About Doctor Fun, The ibiblio Home Page
---
These pages maintained, and contents copyrighted, by David Farley, d-farley@ibiblio.org