Doctor Fun Cartoons for March 4 through 8, 2002
Each cartoon is a 640x480 pixel, 24-bit color JPEG file, approximately 100K in size. Click on the thumbnail or text to download the cartoons.
Did you know there's a brand-new FAQ for Doctor Fun? Check it out

Home, Archive, Previous Week, Next Week,
---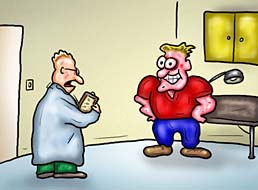 2002/03/04
"You're full of moxie - also, gonorrhea."

---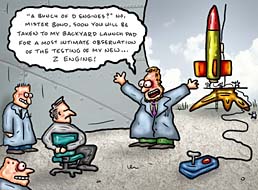 2002/03/05
Vern Estes returns to the big screen as James Bond's latest nemesis in the eponymous "Balsafinger".
---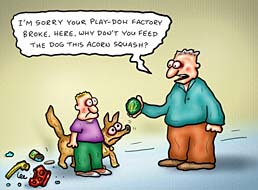 2002/03/06
Parents who are too resourceful
---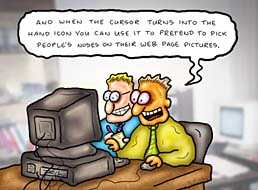 2002/03/07
One-on-one personalized computer training: hands-on: with information you can use.
---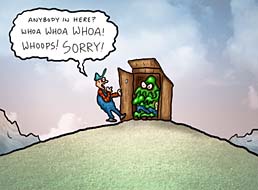 2002/03/08
Arkham in the days before indoor plumbing
---
Previous Week,
Next Week,
Information About Doctor Fun, The ibiblio Home Page
---
These pages maintained, and contents copyrighted, by David Farley, d-farley@ibiblio.org