Doctor Fun Cartoons for March 11 through 15, 2002
Each cartoon is a 640x480 pixel, 24-bit color JPEG file, approximately 100K in size. Click on the thumbnail or text to download the cartoons.
Did you know there's a brand-new FAQ for Doctor Fun? Check it out

Home, Archive, Previous Week, Next Week,
---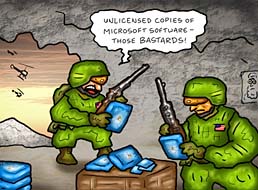 2002/03/11
Somewhere in Tora Bora

---

2002/03/12
"Huh? Gosh darn it - I forgot all those ants in my pants!"
---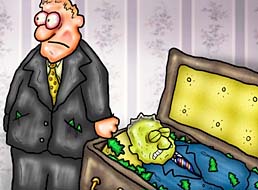 2002/03/13
The discount mortician
---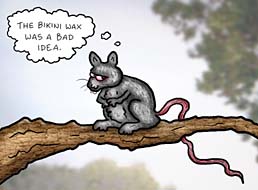 2002/03/14
Squirrel regrets
---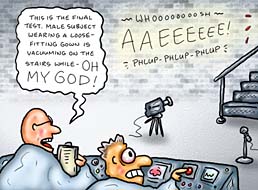 2002/03/15
Grim secrets of the Dustbuster product testing laboratory
---
Previous Week,
Next Week,
Information About Doctor Fun, The ibiblio Home Page
---
These pages maintained, and contents copyrighted, by David Farley, d-farley@ibiblio.org