Doctor Fun Cartoons for August 19 through 23, 2002
(Doctor Fun was on break the week of August 12.)
Each cartoon is a 640x480 pixel, 24-bit color JPEG file, approximately 100K in size. Click on the thumbnail or text to download the cartoons.
Want to know more about Doctor Fun? Check out the FAQ.

Home, Archive, Previous Week, Next Week,
---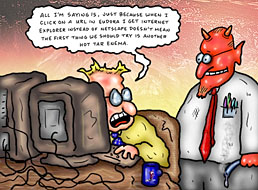 2002/08/19
Hell's tech support

---
---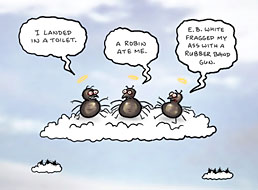 2002/08/20
What happened to Charlotte's kids?
---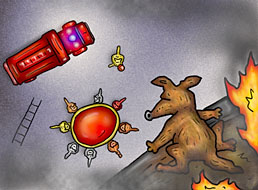 2002/08/21
Rover hesitated. The flames were licking nearer. He had to jump. But clearly it was catch as cats can.
---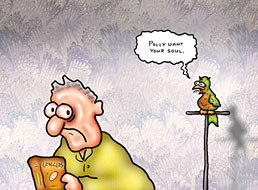 2002/08/22

---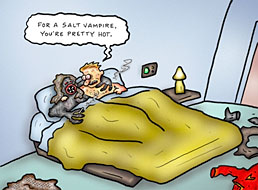 2002/08/23
Star Trek: Red Shirt Diaries
---
Previous Week,
Next Week,
Information About Doctor Fun, The ibiblio Home Page
---
These pages maintained, and contents copyrighted, by David Farley, d-farley@ibiblio.org