Doctor Fun Cartoons for August 26 through 30, 2002
Each cartoon is a 640x480 pixel, 24-bit color JPEG file, approximately 100K in size. Click on the thumbnail or text to download the cartoons.
Want to know more about Doctor Fun? Check out the FAQ.

Home, Archive, Previous Week, Next Week,
---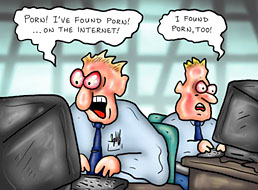 2002/08/26
The Pornhunters

---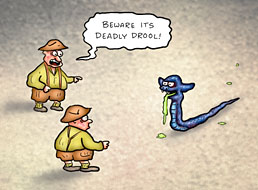 2002/08/27
Facing down the Labrador Viper
---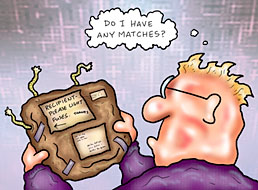 2002/08/28
Mailbombs for Dummies
---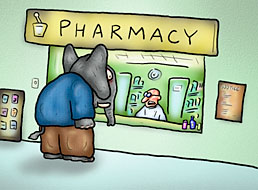 2002/08/29
"All I'm saying is, we flag it as suspicious if somebody tries to purchase such a large quantity of Pseudoephed."
---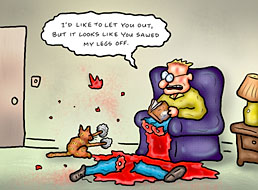 2002/08/30
Buzz, the Cat with Buzzsaw Arms
---
Previous Week,
Next Week,
Information About Doctor Fun, The ibiblio Home Page
---
These pages maintained, and contents copyrighted, by David Farley, d-farley@ibiblio.org