Doctor Fun Cartoons for April 21 through 25, 2003
Each cartoon is a 640x480 pixel, 24-bit color JPEG file, approximately 100K in size. Click on the thumbnail or text to download the cartoons.
Want to know more about Doctor Fun? Check out the FAQ.

Home, Archive, Previous Week, Next Week,
---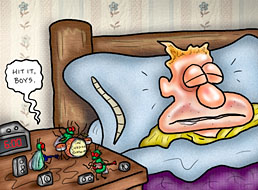 2003/04/21
Somewhat confused, Earl mistakenly tries to improve his sleep habits with the help of The Cicadian Rythms.

---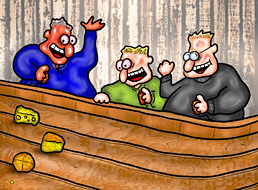 2003/04/22
The non-stop excitement of slot cheese racing
---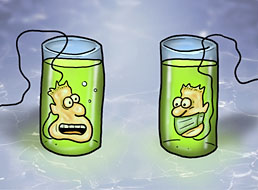 2003/04/23
"Well, so much for being an insult comedian."
---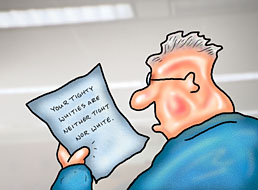 2003/04/24
A note from the Transportation Security Administration
---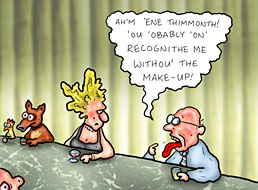 2003/04/25
Stu's little ploy didn't work often, but that it worked at all was good enough.
---
Previous Week,
Next Week,
Information About Doctor Fun, The ibiblio Home Page
---
These pages maintained, and contents copyrighted, by David Farley, d-farley@ibiblio.org