Doctor Fun Cartoons for April 28 through May 3, 2003
Each cartoon is a 640x480 pixel, 24-bit color JPEG file, approximately 100K in size. Click on the thumbnail or text to download the cartoons.
Want to know more about Doctor Fun? Check out the FAQ.

Home, Archive, Previous Week, Next Week,
---

2003/04/28
"It's easy - if you show any signs of illness or infirmity, we eat you."

---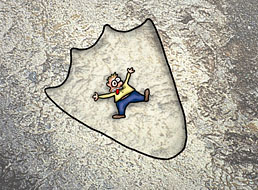 2003/04/29
Duckzilla leaves a webbed path of destruction.
---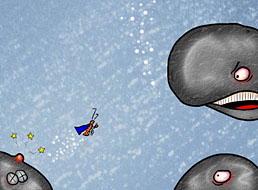 2003/04/30
"Look sharp, boys - it's Superkrill!"
---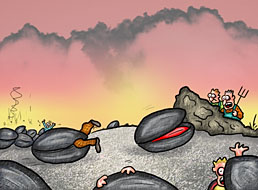 2003/05/01
"Who could guess that when the end came, it would be giant clams?"
---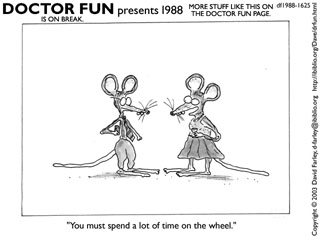 2003/05/02
The test continued.
---
Previous Week,
Next Week,
Information About Doctor Fun, The ibiblio Home Page
---
These pages maintained, and contents copyrighted, by David Farley, d-farley@ibiblio.org