Doctor Fun Cartoons for July 21 through 25, 2003
Each cartoon is a 640x480 pixel, 24-bit color JPEG file, approximately 100K in size. Click on the thumbnail or text to download the cartoons.
Want to know more about Doctor Fun? Check out the FAQ.

Home, Archive, Previous Week, Next Week,
---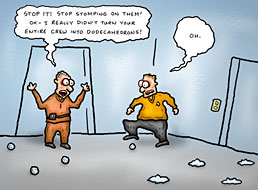 2003/07/21
Another practical joke on the Enterprise gone horribly wrong

---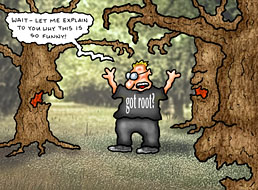 2003/07/22
The new Sysadmin of Oz wanders into the Enchanted Forest.
---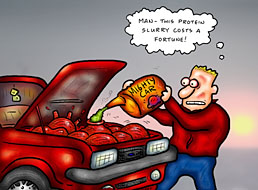 2003/07/23
The hidden costs of owning a muscle car
---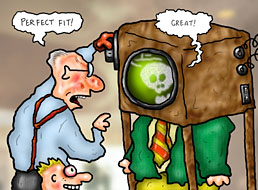 2003/07/24
No trip to the haberdashery of yore was complete without a final check in the Crani-O-Scope.
---

2003/07/25
"Typical! Huge siege - army of thousands - everyone is here - and, as usual, not enough port-a-potties!"
---
Previous Week,
Next Week,
Information About Doctor Fun, The ibiblio Home Page
---
These pages maintained, and contents copyrighted, by David Farley, d-farley@ibiblio.org