Doctor Fun Cartoons for April 25 through 29, 2005
Each cartoon is a 640x480 pixel, 24-bit color JPEG file, approximately 100K in size. Click on the thumbnail or text to download the cartoons.
Want to know more about Doctor Fun? Check out the FAQ.

Home, Archive, Previous Week, Next Week,
---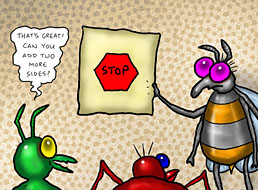 2005/04/25
When bees design traffic signs

---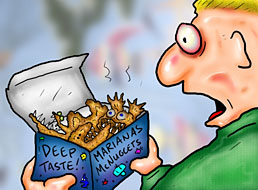 2005/04/26
What's new under the Golden Arches?
---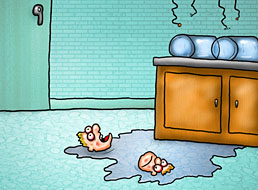 2005/04/27
"There is no Plan B."
---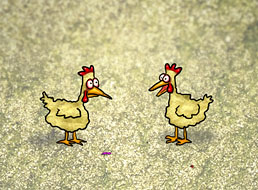 2005/04/28
"Yeah, you'll be remembering what a happy fulfilled life you led when they stamp 'free-range' on your sorry plucked ass."
---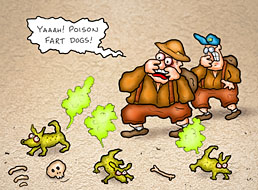 2005/04/29
Urban explorers in trouble
---
Previous Week,
Next Week,
Information About Doctor Fun, The ibiblio Home Page
---
These pages maintained, and contents copyrighted, by David Farley, d-farley@ibiblio.org