Doctor Fun Cartoons for February 20 through 24, 2006
Each cartoon is a 640x480 pixel, 24-bit color JPEG file, approximately 100K in size. Click on the thumbnail or text to download the cartoons.
Want to know more about Doctor Fun? Check out the FAQ.

Home, Archive, Previous Week, Next Week,
---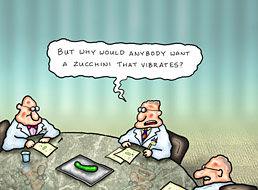 2006/02/20
The secret GM food product planning council

---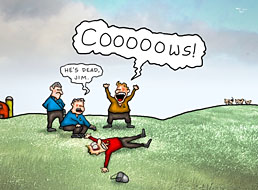 2006/02/21
Red Shirt Dairies
---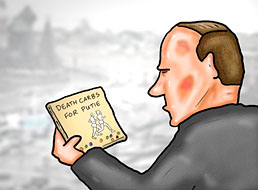 2006/02/22
The ill-dated subliminal-musical campaign to get the President of Russia onto a healthier low-carbohydrate diet
---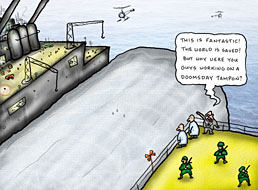 2006/02/23
As global warming causes sea levels to rise to dangerous levels, the Tampax Corporation reveals one of its most secret research projects.
---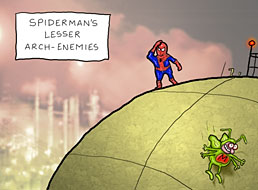 2006/02/24
Once again the wiley MiridaeMan slips away and breaks his fall with his eversible, sticky rectum.
---
Previous Week,
Next Week,
Information About Doctor Fun, The ibiblio Home Page
---
These pages maintained, and contents copyrighted, by David Farley, d-farley@ibiblio.org