Doctor Fun Cartoons for February 27 through March 3, 2006
Each cartoon is a 640x480 pixel, 24-bit color JPEG file, approximately 100K in size. Click on the thumbnail or text to download the cartoons.
Want to know more about Doctor Fun? Check out the FAQ.

Home, Archive, Previous Week, Next Week,
---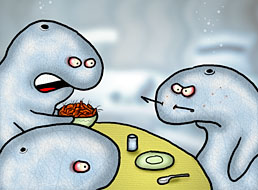 2006/02/27
"Roland, your father and I really do not like that thing."

---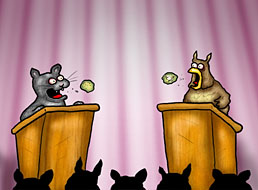 2006/02/28
The hairballs vs. pellets debates
---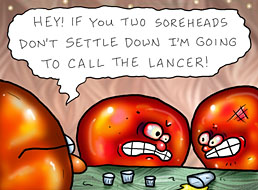 2006/03/01
Late night at the "Boil-er Room"
---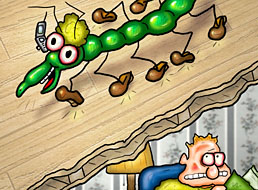 2006/03/02
The giant clog-wearing centipede that moved in upstairs
---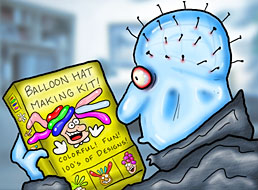 2006/03/03
Another Friday night alone for The Hellraiser Guy
---
Previous Week,
Next Week,
Information About Doctor Fun, The ibiblio Home Page
---
These pages maintained, and contents copyrighted, by David Farley, d-farley@ibiblio.org