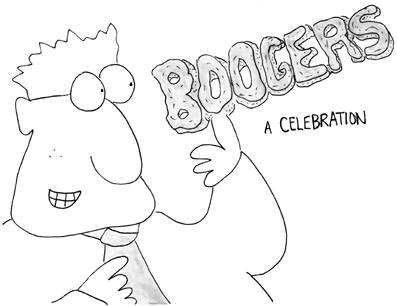 Boogers, A Celebration, Page One
Each cartoon is a 640x480 pixel, greyscale GIF.
---
Next Page, Doctor Fun's Double Whammy, Doctor Fun Page
---
"Polly wants a booger!"
---

"Sir, please! The Captain has turned on the no picking sign!"
---

Incredible Nose Monkeys
---

Scientists split the booger.
---

"Do you need a tissue?"
---

How they make crumb topping
---

Baby's first booger
---

Ned Nasal: The World's Fastest Picker!
---

Having run out of popcorn, Harold improvises.
---

Out of the dark waters rose the Loch Ness Booger.
---

You can make these lovable booger people!
---

Boogers make excellent bookmarks.
---

Tell time the nasal way with the booger clock!
---

Pick your nose the scientific way with these neat items!
---

Can you pick your nose with your elbow?
---

"No wonder your records skip! Look at all these boogers on them!"
---

Fresh-picked boogers, 50 cents
---

Strange but true!
---

With his Nostroscope, Dr. Philby observes the living booger.
---
Booger heaven
---
Top of Page, Next Page, Doctor Fun's Double Whammy, Doctor Fun Page
---
These pages maintained, and contents copyrighted, by David Farley, d-farley@metalab.unc.edu