Doctor Fun, December 20 through December 24, 1993
All cartoons are in 24-bit JPEG format.
Santa: The Day After
---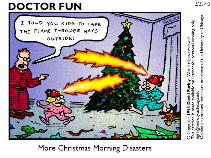 12/23/93
More Christmas Morning Disasters
---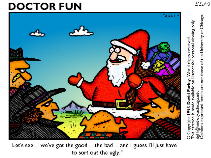 12/22/93
"Let's see ... we've got the good ... the bad ... and I guess we'll just have to sort out the ugly."
---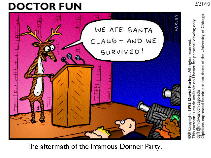 12/21/93
The aftermath of the infamous Donner Party.
---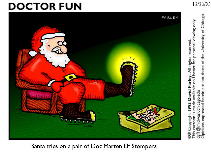 12/20/93
Santa tries on a pair of Doc Marten Elf Stompers.
---
Go to the previous week.
Go back to the archive page.
---
David Farley (d-farley@metalab.unc.edu)