Doctor Fun Cartoons for October 2 through 6, 2000
Each cartoon is a 640x480 pixel, 24-bit color JPEG file, approximately 100K in size. Click on the thumbnail or text to download the cartoons.

Home, Archive, Previous Week, Next Week,
---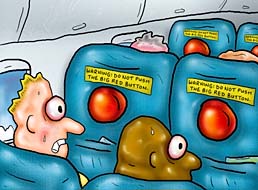 2000/10/02
Another flight on Compulsive-Neurotic Airlines

---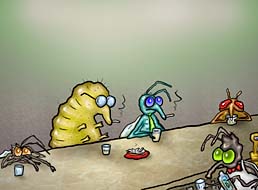 2000/10/03
"Every year I molt and hope to turn into a beautiful fly, and every year I just keep turning into a bigger and bigger maggot."
---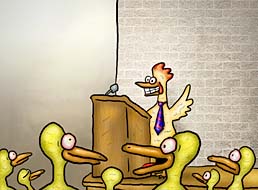 2000/10/04
"I like him - he made a duck joke!"
---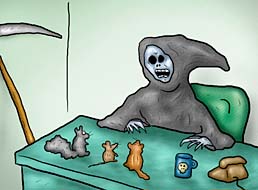 2000/10/05
"I want to see some action on this hanta virus thing!"
---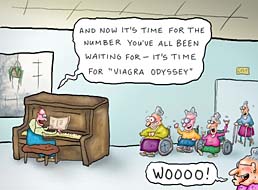 2000/10/06
Another rowdy episode at the old folks home
---
Home,
Archive,
Previous Week,
Next Week,
Information About Doctor Fun, The ibiblio Home Page
---
These pages maintained, and contents copyrighted, by David Farley, d-farley@ibiblio.org