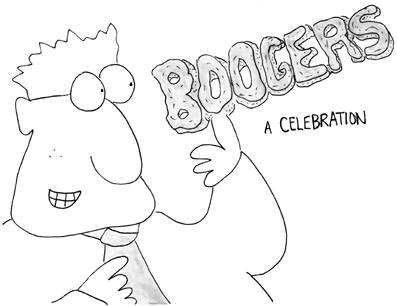 Boogers, A Celebration, Page Four
Each cartoon is a 640x480 pixel, greyscale GIF.
---
Next Page, Previous Page, Doctor Fun's Double Whammy, Doctor Fun Page
---

The pain and embarassment of boogerhea
---

Peter Pan on the Island of Lost Boogers
---

"Returns on boogers will satisfy even the pickiest investor."
---

Smokey the Booger
---

"Day 23 - out of food - eating boogers."
---

"As we can see, the rogue booger has implanted itself in his brain."
---

"Congratulations - it's a booger!"
---

The touching farewell scene from E.B. The Extraterrestrial Booger
---

"That's not what I meant by pickin' and strummin'!"
---

Wally shows off his booger tube colony
---

"Stop me before I pick again!"
---

The Boogie Woogie Booger Boy of Company B
---

With a final snort and a heave, Floyd pulls a gold medal booger.
---

"I think it's disgusting how they try to hide everything under boogers!"
---

The embarassment of mustache crawlers
---

Deep nose booger fishing
---

Nose Corn
---

Polar Boogers
---

"Well, when I go I hope it's on a nice soft Kleenex, and not stuck under some chair!"
---

"I told you not to upset Uncle Ned's booger condition."
---
Top of Page, Next Page, Previous Page, Doctor Fun's Double Whammy, Doctor Fun Page
---
These pages maintained, and contents copyrighted, by David Farley, d-farley@metalab.unc.edu