Oshkosh 1998: Day 9
Monday, August 3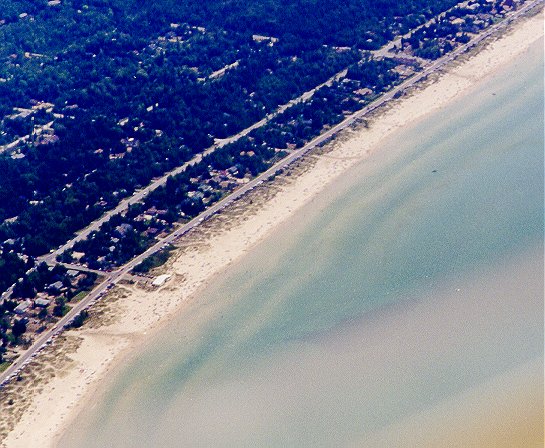 Well, this was it. The final day. I'm pretty sure we saw just about everything. After a quick shower, we skipped breakfast altogether (not willing to face Hardee's or oatmeal), packed up our airplane, and took off, leaving the wonder that is Oshkosh behind us. We had an uneventful flight, although we did take a very slight detour over Sauble Beach, to let our family know we were on our way home (they were spending the weekend at Sauble Beach).
Coming home and unpacking was very definitely an anticlimax. However, after you have spent a week at Oshkosh, then hear the velvet roar of a Merlin engine overhead, and you look up and say; "oh, just another Mustang," you know it's time to go home.
Will I go next year? I'm not sure...it depends on how much changes between now and then in the aviation world. You can bet however that this is only my first visit to Oshkosh...I will return!
Read my Final Thoughts for some things that just didn't fit anywhere else, as well as some simple analysis of things I saw at Oshkosh 1998.
This page copyright © 1998